Greenway Outpatient Software System (PrimeSUITE EHR)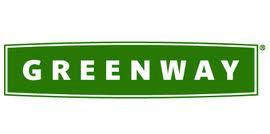 Greenway Medical Technologies is based in Carrollton, GA.
The company was founded in 1998 and went public in 2011. In 2011, Greenway reported $89.8M in revenues. They have 630 employees and serve over 33,000 providers.
The company's flagship product, PrimeSUITE – Greenway's EMR – has received many industry awards. This positive press, sales presence, and a well-designed product, have led to explosive growth for Greenway. A major challenge for Greenway may be meeting the workforce recruitment and retention numbers needed to meet this huge demand.
Market Strengths & Opportunities
As the secondary market takes root, Greenway is seeing their implementations expand beyond first-time purchasers. Approximately 40% of their sales are now "rip & replacement" sales, where another electronic medical record system had been implemented previously. This is a positive sign from a product standpoint: Greenway is seen as a better solution by clinics to correct their previous adoption missteps. Also, when they can align with a sponsoring hospital, Greenway can be rolled out as part of the ambulatory strategy. With the signification growth in provider acquisitions by hospitals, this can be great placement for well-respected solutions such as Greenway.
While the federal Meaningful Use program is driving business to Greenway, they do face some challenges in the near future. Greenway's EMR is ambulatory care-focused. The Accountable Care Organization initiative incentivizes health systems to integrate when possible, and all-in-one acute/ambulatory systems such as Epic's EMR become very appealing. Greenway must attack the niche of serving independent providers, and hospitals with an established HIS system needing a separate solution for their clinics.
Now Compare the Top Solutions for Free
NEW: HealthRecord.US offers a free tool for comparing EMR quotes and capabilities. Fill out the questions below to get information about the top EMR vendors that can meet your specific needs: